Contrary to popular misconceptions, bamboo is not technically a type of wood, plant, or tree. Rather, bamboo is a type of grass that grows in the subtropical regions of Asia, South America, and Africa. More specifically, bamboo is a kind of perennial evergreen flowering plant belonging to the true grass family Poaceae and there are over 1500 different species.
What makes bamboo unique is not only that it's the world's largest grass but it's also the only grass in the world that can diversify into a forest. In recent times, bamboo as a material has grown in popularity in construction, clothing, food, utensils, and other uses given its low environmental footprint, durability, tensile strength, cost-effectiveness, and aesthetic appeal.
Top 5 Benefits of Bamboo Fencing
1. Durability and Tensile Strength
Despite bamboo belonging to the grass family, its dense and sturdy fibre structure gives it incredible toughness and a higher compressive strength than timber, with a tensile strength that rivals steel. Bamboo's unique tightly packed fibre molecular composition and absence of knots and rays means it has a structural integrity that is resistant to dents, scratches, splitting and can withstand high stress along the stalk's length.
Bamboo also boasts superior compressive and bending strength. This makes it 2-3 times sturdier than wood with a tensile strength that is significantly higher than steel. Considering the capricious weather conditions of the Gold Coast, it's imperative to choose a material that is built to last despite any unpredictable coastal rains, heavy winds, and harsh sun exposure.
When it comes to transforming your outdoor space into an outdoor haven, the use of bamboo fences and bamboo screens are a popular choice due to its natural and exotic aesthetic appeal. Bamboo is an ideal choice for those that want to create more privacy without needing to comprise on the natural aesthetics of their backyards. Especially when panels are made from genuine bamboo, it creates the appearance of a fresh look.
3. Eco-Friendly and Sustainable
Another top benefit of using bamboo for your fencing and screening Gold Coast needs is how eco-friendly and sustainable the material is. Bamboo has recently surged in popularity due to its low environmental footprint. Since bamboo is a grass, there is no need for deforestation to produce the material. It's also a highly renewable resource, given that it rarely requires replanting once it has been harvested. And seeing as some species can grow up to 90cm per day (wow!), it only takes 3-5 years to grow back to full maturity. This far outstrips its timber counterpart that requires deforestation during harvesting and decades for regrowth.
Another interesting way that bamboo is eco-friendly, is that it produces more oxygen than your average trees and plays an important part in balancing oxygen and carbon dioxide in the atmosphere. It also helps in the inhibition of soil erosion and, seeing as this incredible grass is also quite hardy and naturally insect-repellent, it doesn't require the use of pesticides and herbicides to grow.
Bamboo fencing and screening tends to be a better alternative to traditional wood or metal fencing solutions as the bamboo fencing are more cost-effective and have a higher lifespan, so you save money on repairs and replacements in the long run. Bamboo fencing and screening is easy to install without the need for intensive ongoing, long-term maintenance so you also save on labour costs regarding installation and maintenance.
Bamboo is a renewable resource that's cheaper than its traditional counterparts like wood and steel because of its fast growth rate, low farming maintenance and no requirement for chemicals such as pesticides and herbicides. Once your bamboo fencing or screens have been installed, it requires low maintenance, and with the proper care it can last up to 15 years without needing to be replaced or repaired.
Another highly sought-after benefit of bamboo fencing and bamboo screening solutions are its simple and easy installation process. Depending on the fencing options that have been chosen, bamboo panels come either as individual poles or as rolled bamboo fencing. Due to the nature of this material, a bamboo fence installation won't require the help of a post hold digger or skilled contractor. In fact, the installation process is so easy that homeowners with limited fencing construction skills or knowledge will still be able to install the fence themselves. The ability to do-it-yourself, also means that homeowners can save a lot on labour costs.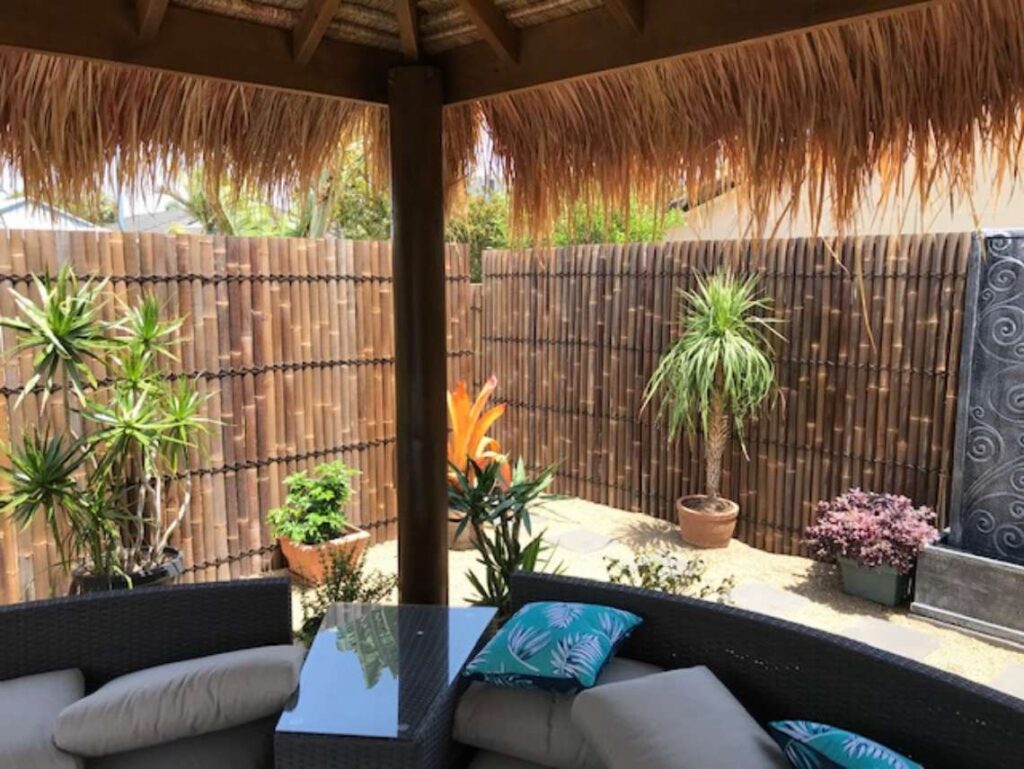 Bamboo Fencing and Screening on the Gold Coast
Bamboo fencing is perfect for withstanding the subtropical and tropical natural elements like those found on the Gold Coast. It can provide the right amount of shading from harsh sun exposure (you could also add a thatch roof for this) while also acting as a barrier to heat flow so that your home or backyard area stays cool in the warmer months. It's superior compressive and bending strength allows bamboo fencing to withstand the intensive coastal winds and rains that Gold Coast residents are all too familiar with. On top of this, this coastal city is known for its beachside tropical vibes, so it's no surprise that bamboo fences and screens are becoming a popular choice for Gold Coast residents.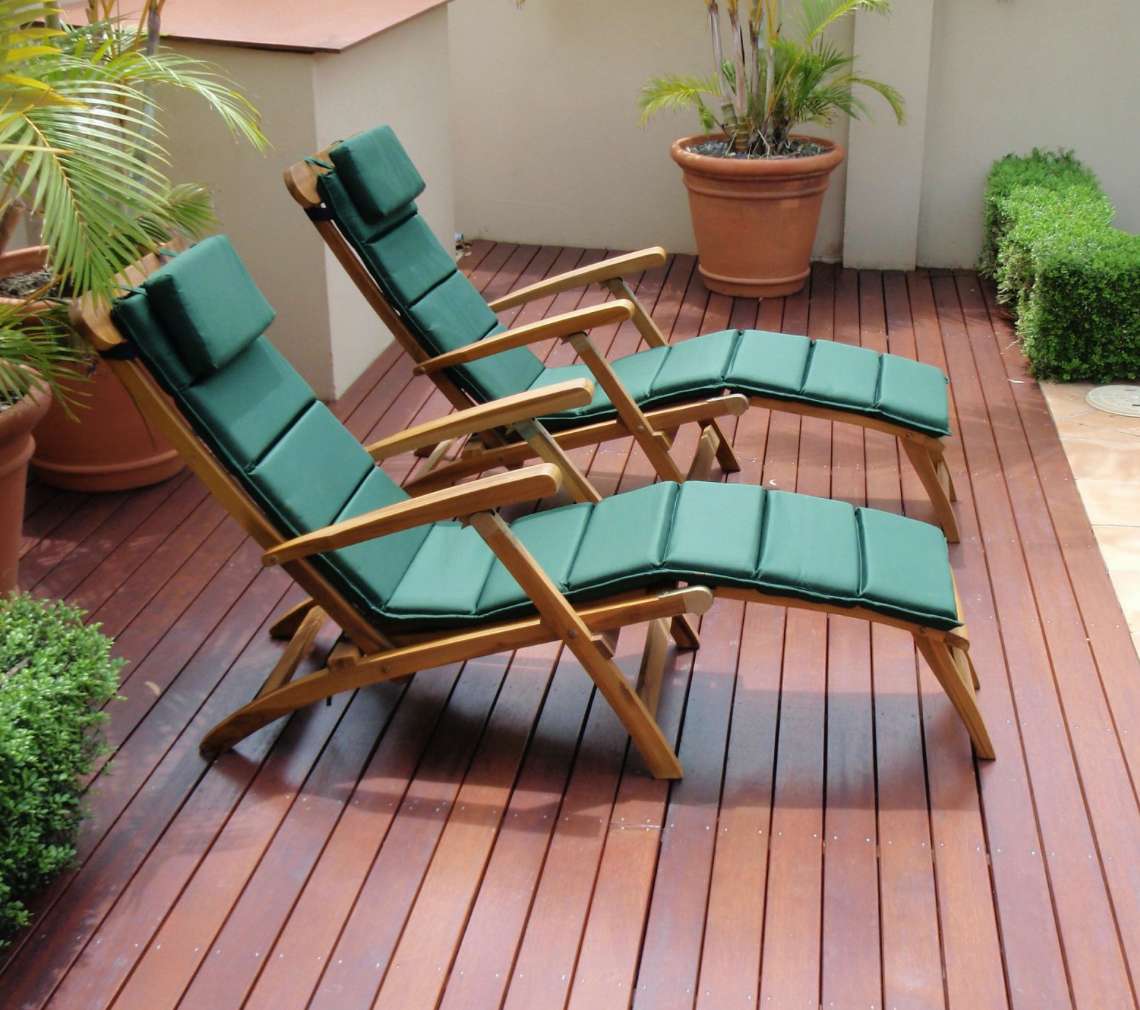 At Island Thatch, we pride ourselves on offering outdoor living solutions that enhance our client's lifestyles and add beauty to their outdoor spaces. We understand that life can sometimes feel stressful and all we can daydream about is an exotic paradise to escape to. So why not turn that dream into a reality by transforming your Aussie yard into a tropical haven?
Whether you have a pool area you'd like to enclose, or water features you'd like to enhance the aesthetics of, or you'd just like a privacy solution that maintains a natural look of your yard, then you've come to the right place. For inspiration and ideas, you can check out our gallery of previous projects where ordinary yards were transformed into extraordinary havens.
With over 22 years of experience assisting clients all around Australia with their outdoor living, we guarantee that we're with you every step of the way. From sharing our expertise and knowledge to offering great service that is both professional and attentive.
So, if you have any queries, contact us and one of our friendly team members will be more than happy to help. After all, at Island Thatch, we just want you to enjoy your outdoor living at its very best!