Bali Huts Newcastle.
Add a touch of resort luxury to your backyard
Best Quality. Best Service. Best Prices. Guaranteed!
Craft your own personal retreat with a Newcastle Bali Hut
Bring resort-style luxury to your Newcastle home or business with our Bali huts and thatch roofing. Whether you're looking for Bali Huts in Newcastle, roofing thatching in Newcastle or another of our lush outdoor living products, you've come to the right place. We're all about creating spaces that promise relaxation, beauty, and a hint of vacation vibes right at home.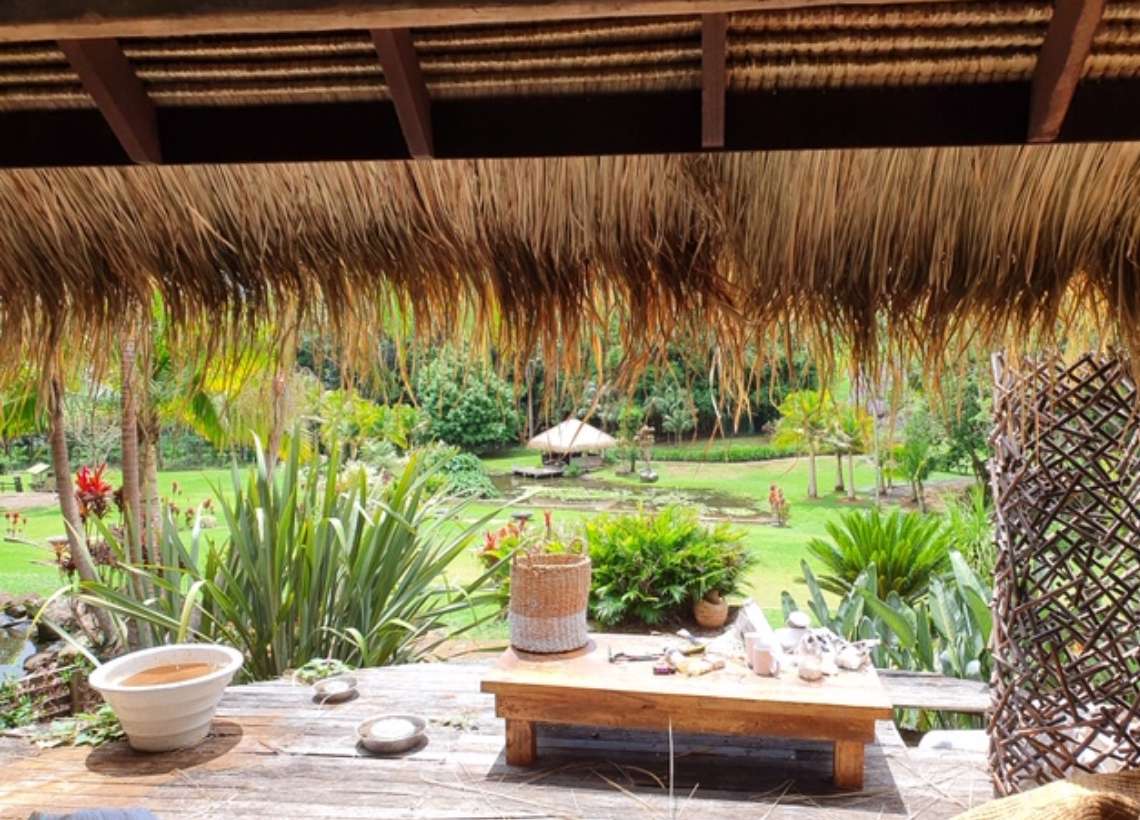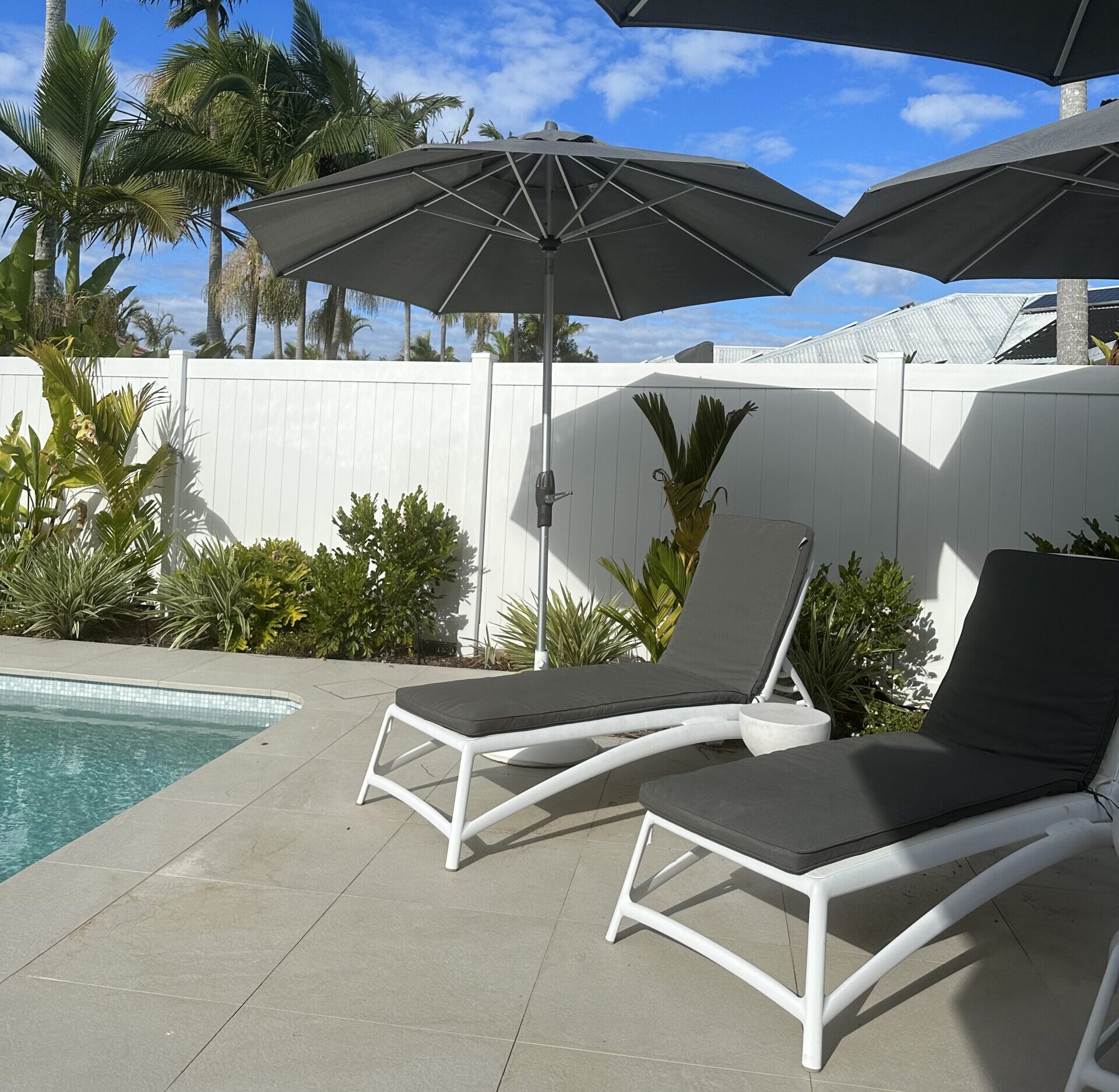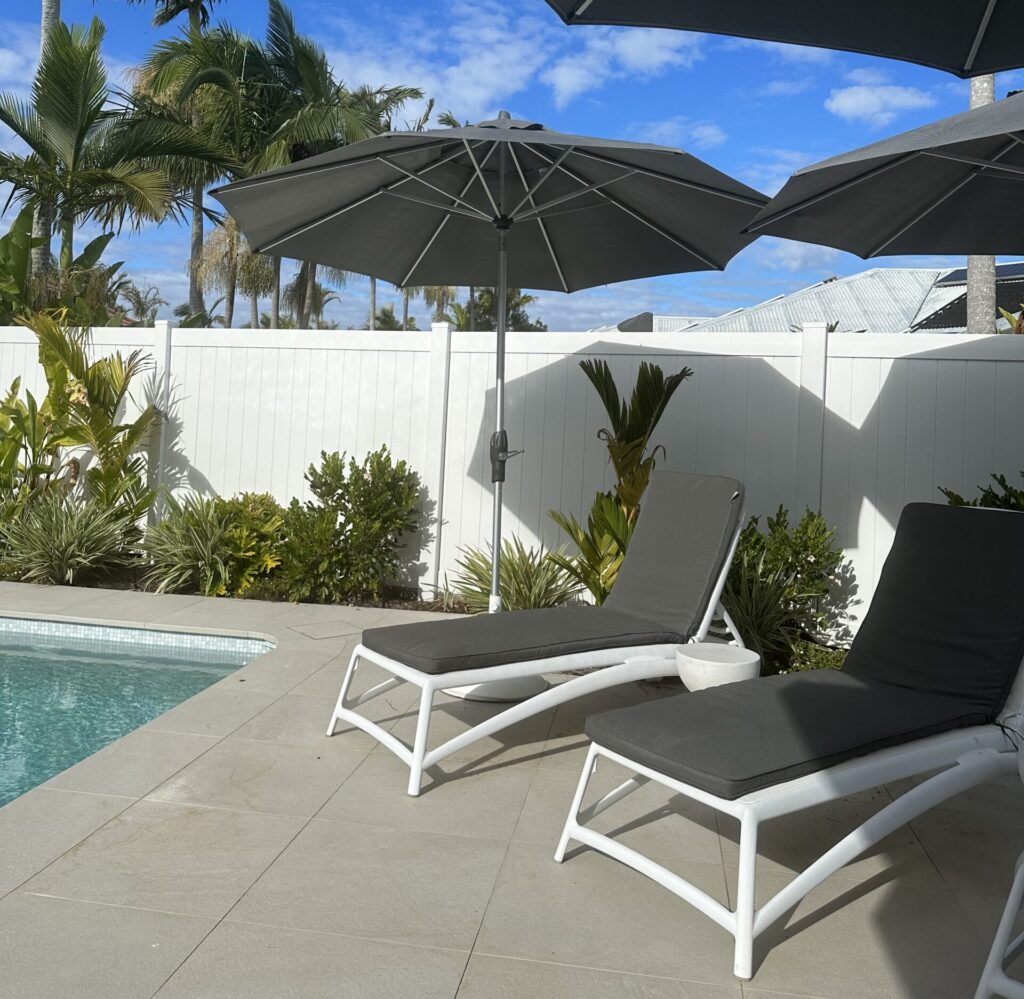 We're also a premium PVC fencing supplier in Newcastle
At Island Thatch, we provide a wide range of outdoor living and home upgrade solutions. In addition to the Bali Huts and Bali Hut thatching Newcastle residents rave about, we are also known by locals as the "PVC fencing Newcastle" experts. Our premium-quality yet cost-effective, durable and sturdy PVC fencing adds style and elegance to your properties exterior.
Our products: the ultimate outdoor living solutions for Newcastle
Bali Huts, PVC fencing that creates the 'white picket fence' look, and thatch roofing stand are all popular options in Newcastle. As Bali Hut Newcastle specialists, leading PVC fencing suppliers in Newcastle, and Bali Hut thatching Newcastle experts, we have everything you need to design your dream outdoor escape, right at home. Our solutions are also fantastic for Newcastle businesses, creating a relaxing, luxurious appeal for your customers and guests.
Discover the impact of our popular Bali and African thatch roofing in Newcastle, recognised for its durability, organic appeal, and an ambiance. Our Newcastle thatching and thatch roofing makes your spaces cooler by up to 10 degrees compared to standard metal roofs.
There's a reason we're known by locals as the Bali Hut thatching Newcastle specialists. We provide Newcastle's favourite Bali Huts and Umbrella Kits. Our Newcastle Bali Huts and Umbrella Kits come inclusive of comprehensive instructions, making them easy to assemble DIY. If you need help, we're here to assist over the phone, or you can ask us about our network of professional installation experts.
If you're looking for synthetic Thatching in Newcastle our Synthetic Thatch Roofing is everything you need. Our Virothatch and One Thatch Palm Shingles are synthetic roof thatching that are popular in Newcastle because they're durable, look real, and are highly functional.
Adorn your Newcastle gazebo or relaxation corner with our versatile shingle roofing, guaranteeing lasting shade and aesthetic appeal.
We're a PVC fencing supplier Newcastle residents rate highly. Our premium-quality Newcastle PVC fencing looks expensive, but is highly cost-effective. Our PVC fencing truly elevates the aesthetics of your Newcastle property's exterior, is sturdy, and long lasting. We have a range of PVC fencing styles to choose from in Newcastle, from Hamptons privacy to ranch rail designs.
Redefine your Newcastle surroundings with our bamboo panels, for added privacy with a resort-like look and feel. These are a great choice for both homes and businesses in Newcastle. 
Create a space you truly love with Island Thatch
Transform your home or business with outdoor living solutions that bring a resort-like elegance to your Newcastle property. With our selection of Bali Huts, PVC fencing, and thatching solutions, you'll enjoy beautiful aesthetics, durability, and cost-effectiveness.
Why Newcastle locals choose Island Thatch
Homeowners and businesses in Newcastle consistently turn to Island Thatch for the finest Bali Huts and outdoor solutions. Here's why:
Dedicated to providing quality solutions
At Island Thatch, we're a family business that's passionate about ensuring unmatched quality at incredible prices. With deep roots in the industry, we stand as the go-to choice for PVC fencing and Bali Huts in Newcastle.
Paul and Donna are the dynamic duo who have been propelling our family business since 2001, importing diverse thatching products to Australia. 

Evolving with demand, our range of Bali Huts, roofing products and PVC fencing has grown over the years to meet the needs of homeowners who want to extend their living areas to include their outdoor spaces, backyards and property exteriors.

Paul, Donna, their son Matt and all of the team here at Island Thatch, are passionate about helping you transform your outdoor spaces into indulgence and luxury. Get in touch with us today to learn more.
Our process: three steps to transformation
Get in touch and we'll give you advice on the best fit, and give you pricing.
We'll get it to you quickly
We'll get everything put together and get your solutions to you. 
Delivery and Installation
We'll deliver your product to you, wherever you are in Australia. For Gold Coast residents, we can offer installation services with our recommended contractors, for our thatch, roof, and PVC fencing products.
Looking for a Bali Hut, thatching, or PVC fencing in Newcastle? Contact our passionate team today.
We'll help you transform your backyard or business into the resort-like escape that you'll love. Reach out to our dedicated, specialist team, and let's turn your dream of a personalised highly-aesthetic enjoyment space into reality!