Bali Huts Gold Coast. Bringing tropical paradise to your backyard!
Best Quality. Best Service. Best Prices. Guaranteed!
Enjoy your own tropical paradise with Gold Coast's favourite Bali Huts
Take your outdoor spaces and their enjoyment to the next level with our bali huts or thatch roofing. Our Gold Coast Bali Huts are high quality, look great, and are functional too – turning your backyard into a scenic, shady tropical hideaway. You'll love relaxing in the shade in your Gold Coast home in your new Bali Hut that transforms your outdoor landscape.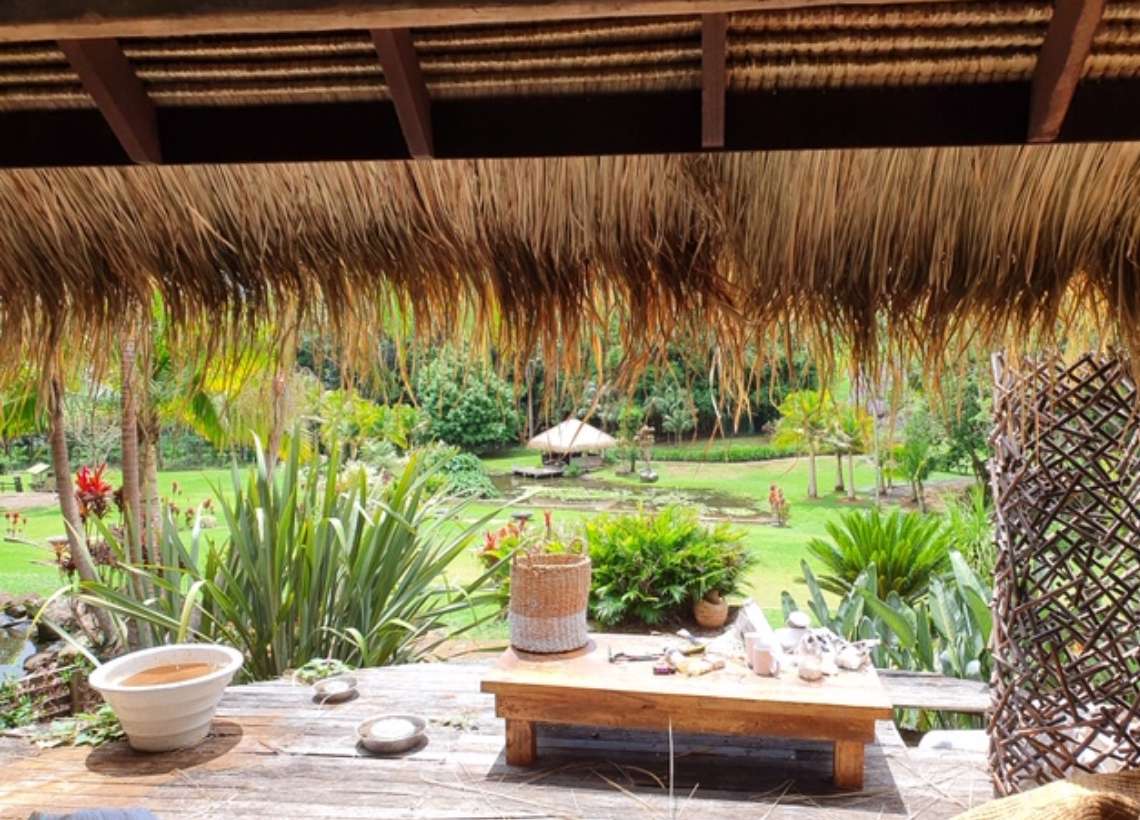 Outdoor living solutions that are perfect for the Gold Coast!
At Island Thatch, we're the outdoor living specialists servicing the Gold Coast. We don't just offer high quality Bali huts for the Gold Coast — we have a wide range of stunning outdoor living solutions. 
Whether it's Bali Huts, bamboo screens, shingle roofing, or thatch roofing that you're looking for to upgrade your Gold Coast backyard, we've got the solution that will help you create your perfect outdoor oasis.
Indulge in the rich aesthetics of Bali and African thatch roofing. Waterproof and with natural insulation, our Gold Coast Bali Hut thatch roofing and our African Thatch roofing are both perfect solutions to keep cool in the intense Gold Coast summers.
Enhance your outdoor sanctuary with our premium Bali Huts and Umbrella Kits in Gold Coast. Ready for your assembly, backed with comprehensive instructions and the support of our network of local accredited installers.
If you're after synthetic thatching Gold Coast homeowners can trust, we have two of the very best alternatives to natural thatch – the Virothatch Synthetic Bali Thatch Tiles and One Thatch Palm Shingles. We're also offering our Fire Retardant Synthetic thatching, which is suitable for various commercial applications.
Embrace the versatility of our shingle roofing, a great choice for creating serene gazebos, shade structures, and relaxation hubs across your Gold Coast property.
Make a stylish statement for your Gold Coast property with our resilient, striking PVC fencing. Our PVC fencing looks expensive but is highly affordable and durable. Our Gold Coast PVC fencing options include privacy fencing, picket, and ranch rail fences, PVC arbours, and fence accessories.
If you've been looking for bamboo screens in Gold Coast or bamboo fencing in the Gold Coast, you'll love our bamboo screens and panels. Our bamboo options provide an elegant privacy solution while uplifting the aesthetics of your Gold Coast property.
Create your dream backyard on the Gold Coast
Let your creative spirit soar with our extensive range of products, merging stunning tropical aesthetics with cool, shaded spaces. Our Gold Coast Bali Huts, Bamboo screens and fencing andBali Hut thatching make the perfect assets for any Gold Coast property!
Why Island Thatch is the top choice in the Gold Coast
With our wealth of experience and commitment to quality, we've become a beacon of trust for homeowners, businesses, and commercial project managers on the Gold Coast. We're proud to be the ones to call for Gold Coast Bali Huts, thatching, fencing and screens.
Here's why Gold Coast homeowners and businesses love Island Thatch:
The team bringing Bali huts, island thatching, screens and fencing to the Gold Coast and surrounds
Paul and Donna at Island Thatch are the masterminds behind our family-owned business which was launched in 2001. Our close-knit team is passionate about delivering exceptional outdoor products that bring that island feel to your backyard. Over the years we've expanded our offering to include not just thatching but bamboo screens, fencing, and PVC fencing, in addition to our Bali Huts, African Huts and thatching.
Gold Coast installation services available
We offer Gold Coast installation services with recommended contractors, for both our thatch and roof products, as well as our PVC fencing.
Our process: three steps to transformation
Get in touch and we'll give you advice on the best fit, and give you pricing.
We'll get it to you quickly
We'll get everything put together and get your solutions to you. 
Delivery and Installation
We'll deliver your product to you, wherever you are in Australia. For Gold Coast residents, we can offer installation services with our recommended contractors, for our thatch, roof, and PVC fencing products.
Turn your vision into reality with Island Thatch
We can help you transform your outdoor space into a place of tropical indulgence and beauty. Reach out to us, and let's bring your slice of paradise to life!