Bali Huts Sydney.
Resort-style elegance in your own backyard
Best Quality. Best Service. Best Prices. Guaranteed!
Transform your outdoor spaces with a Sydney Bali Hut
Bring a resort-style luxury to your Sydney home or business with our Bali Huts and thatch roofing. If you're looking for Bali Huts in Sydney, roof thatching, or another outdoor living solution that looks expensive and luxurious yet is affordable and functional, you've found the right supplier. At Island Thatch, we're known as the "Bali Hut thatching Sydney specialists". Offering both beauty and functionality, our outdoor living products amplify the aesthetic and atmosphere of your outdoor spaces.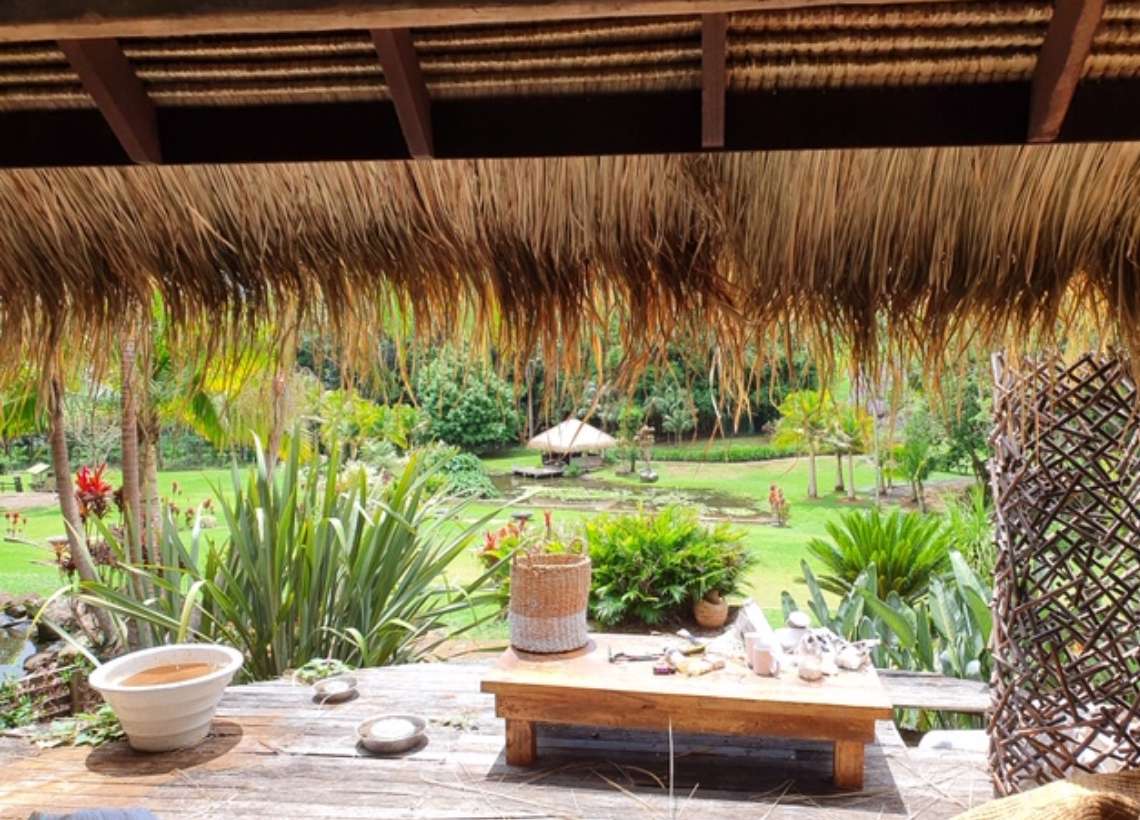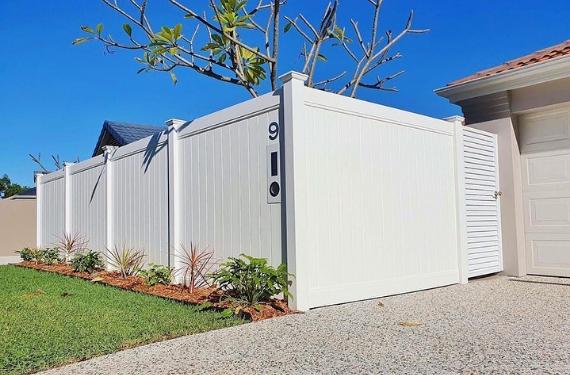 We're also a leading PVC fencing supplier Sydney locals love
If you're after PVC fencing in Sydney, or want the 'white picket fence' look but don't want to pay a fortune for it, our PVC fencing solutions fit the bill. They look expensive but are highly affordable, are easier to care for than timber, are durable and strong, and last a long time. We've been a trusted PVC fencing supplier for Sydney businesses and homes for a number of years, and you have likely seen our fences around. Learn more about our fencing products today and discover it for yourself.
Outdoor living solutions adding luxury to Sydney homes
In Sydney, Bali Huts, PVC fencing, and thatching roofing options are popular choices for homeowners and commercial buyers looking to improve their outdoor atmosphere. Island Thatch brings you a range of high-quality, affordable and natural looking products that can help you to create your dream outdoor retreat or entertainment area.
Here's more about the outdoor living solutions we offer at Island Thatch:
At Island Thatch, we provide the roofing and thatching solutions that Sydney homeowners and businesses love. Celebrated for its durability and natural charm, our Bali Hut thatching and African Hut thatching provides a cool ambiance that goes well with the style and appeal of Sydney homes. Our Bali and African thatch roofing solutions can truly create and enhance your own backyard escape.
Upgrade your space with our Bali Huts and Umbrella Kits tailored for Sydney. Complete with user-friendly instructions, and our advice if you need it, they're ready to be set up and enjoyed.
For a contemporary twist, our Synthetic Thatch Roofing solutions offer the perfect blend of tradition and modernity for Sydney homes. Our Sydney synthetic thatching options include our Virothatch and One Thatch Palm Shingles solutions.
Introduce a slice of resort charm with our shingle roofing. These complement gazebos or relaxation hubs perfectly, setting the mood for your Sydney home and turning relaxation mode: on.
There's a reason Island Thatch is a popular PVC fencing supplier in Sydney. We have a range of stylish yet sturdy PVC fencing options, with a range of designs and styles to suit any home. If you're looking for a Hampton's style fencing option, a ranch fence, or a white picket fence, you'll love our Sydney PVC fencing options which look expensive but are cost-effective and long-lasting. Our PVC fencing in Sydney adds a touch of sophistication and brings a contemporary edge to your property, all while improving privacy.
Our bamboo panels and bamboo fencing are popular options in Sydney homes and businesses. Perfect for adding privacy and enhancing the overall aesthetic, our bamboo products make both homes and businesses stand out.
Recreate your Sydney outdoor spaces with Island Thatch
Our range of Sydney Bali Huts, PVC fencing, and thatching solutions merge beauty with functionality to upgrade spaces and add a resort-style touch of luxury. These additions not only elevate the aesthetics of Sydney homes but also amplify the enjoyment and environment of your outdoor spaces.
Why Island Thatch is so popular in Sydney
Countless homeowners and businesses in Sydney turn to Island Thatch to transform their outdoor living spaces and turn them into places of relaxation and enjoyment. Here's why Sydney locals love our products: 
A legacy of excellence in Sydney
Island Thatch has been a beacon of resort-style outdoor solutions for Sydney homes and businesses since 2001. Driven by our founders and leaders Paul and Donna, and supported by our great team of passionate outdoor living specialists, . Powered by Paul and Donna, and supported by our team of outdoor living specialists, our family business has been transforming Sydney backyards for over two decades.
Our process: three steps to transformation
Get in touch and we'll give you advice on the best fit, and give you pricing.
We'll get it to you quickly
We'll get everything put together and get your solutions to you. 
Delivery and Installation
We'll deliver your product to you, wherever you are in Australia. For Gold Coast residents, we can offer installation services with our recommended contractors, for our thatch, roof, and PVC fencing products.
Get started with your Sydney Bali Hut thatching, PVC Fencing, or other outdoor living upgrades today!
We can help you design your dream resort-style space in Sydney. Get in touch with us to learn more about how we can help you do that, and turn your backyard into a luxurious escape (without costing luxury prices) today.