Bali Huts Brisbane. Turn your backyard into a tropical escape.
Best Quality. Best Service. Best Prices. Guaranteed!
Upgrade your backyard with the Bali Hut Brisbane specialists!
If the idea of a relaxing, resort-like haven right in your backyard sounds good to you, you'll love the outdoor living solutions at Island Thatch. Known as the 'Bali Hut thatching Brisbane experts' and the 'gazebo Brisbane' experts, we can help you transform your outdoor space into a lush tropical paradise.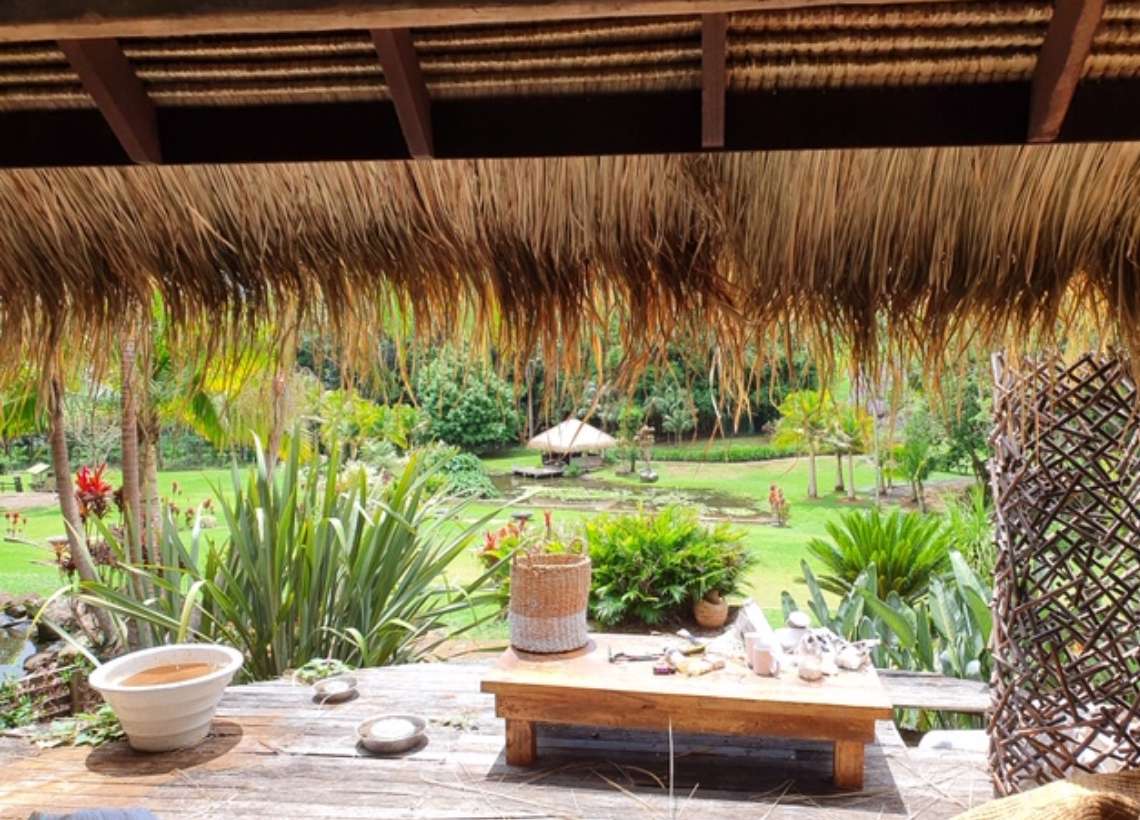 Bali Huts, Gazebos, Thatching and other Brisbane outdoor living solutions
If you're based in Brisbane and are looking for a gazebo, Bali Hut or thatching solution for your backyard, resort-esque roofing,  bamboo or PVC fencing solutions, you've come to the right place. From bamboo panels to shingle roofing to our classic Bali Huts, the solutions we have at Island Thatch will transform your Brisbane outdoor entertainment area.
Experience the excellence of Bali and African thatch roofing in Brisbane. Our Brisbane thatching roof solutions are waterproof, naturally insulating, and keep the space cooler compared to standard metal roofing—ideal for the warm Brisbane climate
Our Brisbane Bali Huts (also known as Gazebos in Brisbane) and Umbrella Kits are all you need to make your backyard or business feel like a gateway to tropical tranquillity. Assembly is a breeze with our detailed instructions, and we also have a network of accredited installers for those who prefer a professional touch.
We have two options for synthetic Bali Hut Thatching in Brisbane, the Virothatch Synthetic Bali Thatch Tiles and One Thatch Palm Shingles. These thatching Brisbane options are great alternatives to natural thatch that look great and last a long time. We also offer fire retardant options, which are great for various commercial applications!
Every gazebo, shade structure, or relaxation hub in Brisbane deserves high-quality shingle roofing from Island Thatch. It's a long-lasting solution providing optimal shade, great cooling properties, and looks great.
Elevate the style and privacy of your Brisbane property with our stylish, affordable, quality and long-lasting PVC fencing. We supply reinforced  Hamptons privacy fencing, picket fences, ranch rail fences, PVC arbours, and PVC fencing accessories,which ensure durability, longevity and aesthetics.
Enhance the aesthetics and privacy of your Brisbane space with our resort-style bamboo panels. These are a fantastic addition to any property, whether it's for residential or commercial spaces.
Transform Your Brisbane Backyard
Island Thatch's innovative products are a fusion of breathtaking aesthetics and practicality. Learn more about us and explore our products today, and you'll soon learn why we're known as the "Bali Huts Brisbane", "Gazebos Brisbane", and "Bali Hut Thatching Brisbane" experts. With a wealth of experience and a real passion for transforming Brisbane outdoor spaces, we're here to help in any way we can.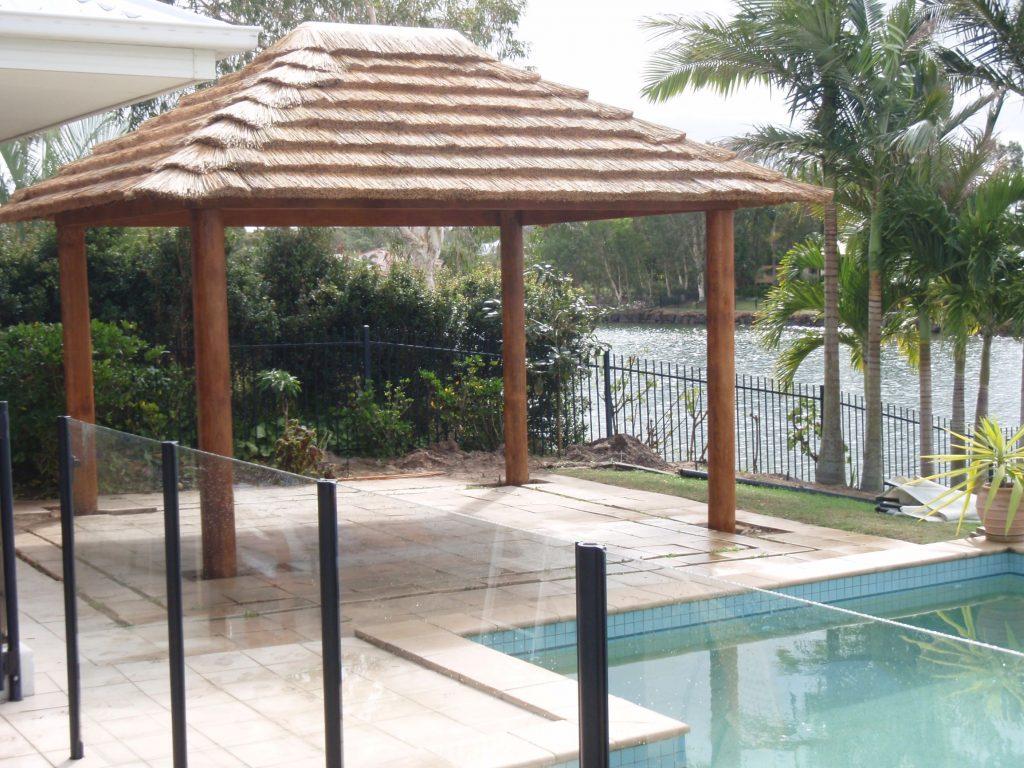 Meet the Passionate Team Behind Island Thatch Brisbane!
Island Thatch & PVC Fencing Supplies is a family-run business spearheaded by Paul and Donna. Since 2001, our journey has been focused on importing and delivering top-tier thatching products to Australia. With the support of our dedicated team and our son, we continue to transform outdoor spaces into resort-like sanctuaries.
Island Thatch Brisbane offers an installation service with recommended contractors for both Thatch & Roof products and PVC fencing. Get in touch with us today to learn more.
Why Choose Us? Here's why Brisbane residents and businesses love Island Thatch
Homeowners, business owners, and managers of commercial projects across the Sunshine Coast depend on Island Thatch for their Bali Huts, thatching and other outdoor solutions. Here's why.
Brisbane's Favourite Tropical Getaway Solutions
Island Thatch is a trusted provider of high-quality Bali Hut solutions, serving Brisbane homeowners, businesses, and construction experts for over 20 years.
Our products are available for delivery throughout Australia, making it easy to add a slice of paradise to your backyard, no matter where you are.
Island Thatch is one of the largest supplier of Bali Huts on the East Coast of Australia, blending extensive experience with unwavering dedication to customer support.
We are your Brisbane specialists in delivering dream backyards and creating perfect tropical escapes.
Our process: three steps to transformation
Get in touch and we'll give you advice on the best fit, and give you pricing.
We'll get it to you quickly
We'll get everything put together and get your solutions to you. 
Delivery and Installation
We'll deliver your product to you, wherever you are in Australia. For Brisbane residents, we offer installation services for our bali thatch, roofing and PVC fencing products via our trusted network of recommended contractors. 
Looking for a Bali Hut, Gazebo or Thatching in Brisbane? Contact us today
Get in touch with our friendly team for a free quote and let's start creating your personalised tropical paradise today!