1. Think 'tropical island resort'
Have you ever been on a tropical island holiday, relaxing by the resort pool at sunset, drinking cocktails and soaking in the feelings of sheer bliss? If not, you've surely envisioned it. This scene is now your new inspiration for transforming your summer entertaining area into a tropical resort dream.
Think large, cool, shady canopies, cold drinks served with tropical fruits whilst relaxing on recliners, surrounded by lush greens and a pool or water feature while chatting with friends or reading a book. Embrace the resort look and feel and add any and all touches that transport you to the retreat of your dreams.
Add plenty of plants and greenery to your backyard area to transform your space into a lush outdoor oasis. Think palm trees, ferns, and all of the island-style greenery. Whether you have potted plants or plant your greenery in the ground, adding as much as possible without crowding the space will really elevate the vibe. If more is more, choose big, bold leaves or tropical contenders to make a real impression.
A key feature of almost every tropical island getaway destination? Island-style shade structures, umbrellas and roofing. Think Bali Huts and Gazebos, African Round Huts, Bali and African Thatch Roofing and bali-style umbrellas.
Tropical temperatures and impenetrable sun make shade a hot commodity. Adding shade to the equation ups the value, and the enjoyment of your outdoor space. A resort-style shade structure by the pool instantly transforms your outdoor space into an island getaway at home. When it's hot enough to fry an egg, investing in shade is a seriously cool move.
Our range of stunning, and high quality Island Thatch Gazebos and Bali Huts will transform your outdoor area into a cool, shady retreat. Depending on the thatch type, these are 99-100% waterproof and naturally insulated to offer maximum UV protection – with a cooling effect of up to 10 degrees cooler than a metal roof in the summer.
Another great option if you don't have quite as much space is a bali-style umbrella.Thatch umbrellas have an amazing aesthetic appeal, and look fantastic over a cocktail table under a centre post, for the classic island-style look. Naturally insulated and offering maximum UV protection, these are great for pools, spas, outdoor alfrescos and more.
Don't forget the florals! Add as many florals as you would like to your space to add a fresh scent to the air and bright touches of colour. To fit an island resort vibe, opt for tropical flowers you'd expect to find on a holiday getaway by the pool or beach. Choose tropical plants like orchids, salvia splendens or anthurium for tropical showstoppers. Add arrangements to your outdoor dining table for a seasonal burst of colour.
The thing about lawn care is it's a real labour of love. Maintaining a lovely lawn or picturesque garden is serious business, no matter how green your thumb is. If you're tired of constant care and eyeing an alternative, why not try artificial turf? This faux grass is safe for kids and pets, easy on the eye and simple to maintain. Best of all, it eliminates unnecessary watering to save you time and resources.
Between sandy beaches, cool poolside escapes and humid rainforests, texture stretches as far as the eye can see. Materials like thatching, jute, straw, rope and twine add a tangible touch to your outdoor design concept. Whether it's a thatched roof, a decorative woven basket or a wicker chair, let your textures match the vibe of your new relaxation retreat space. Infuse your space with character, charm and casual vibes for a unique tactile take.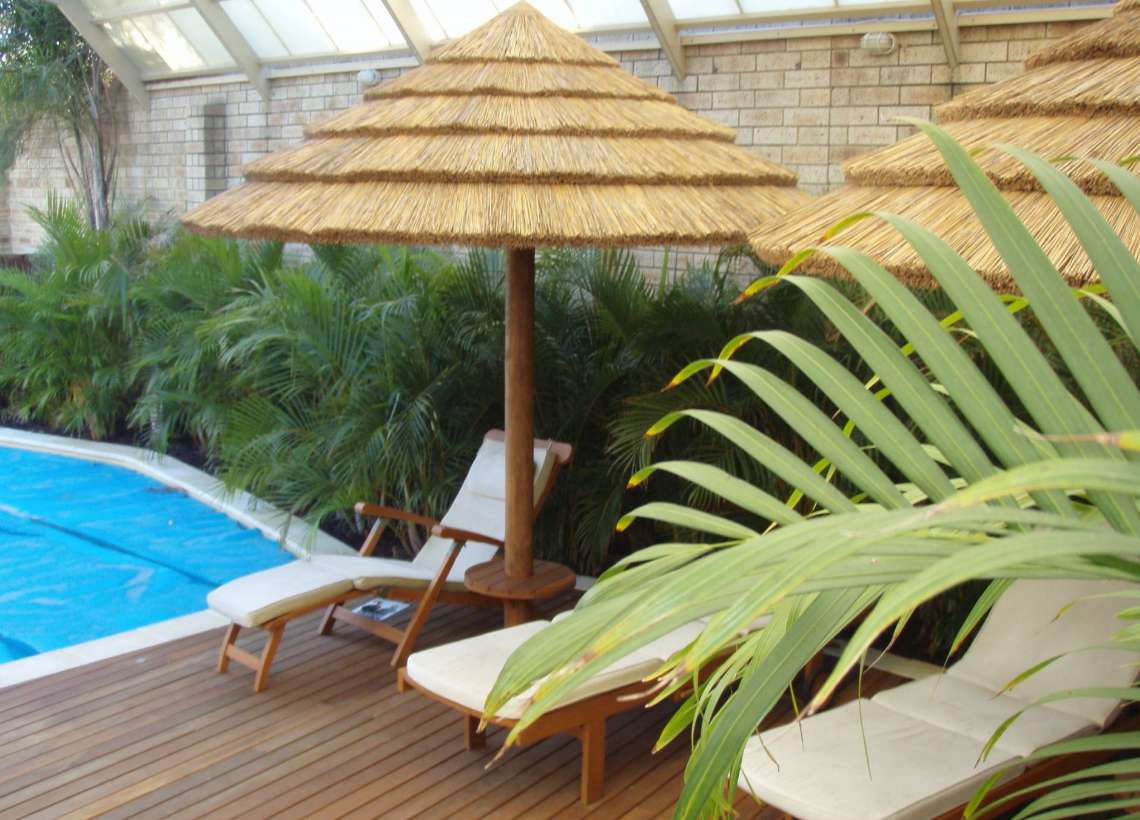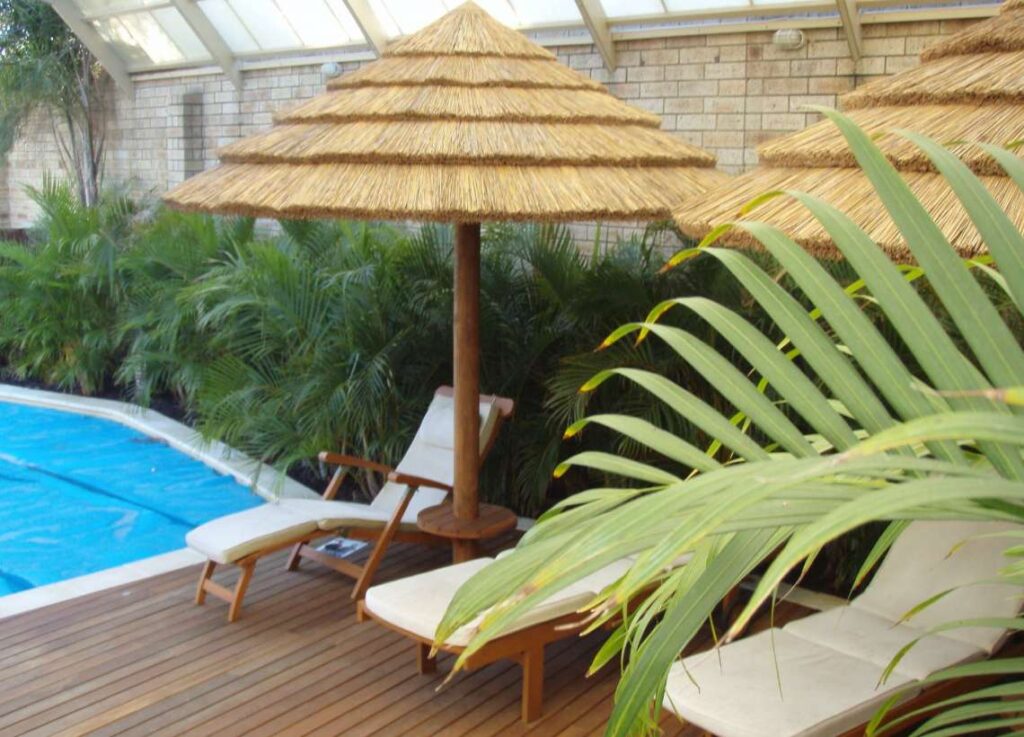 Adding bamboo panels around your fencing perimeter can really transform an outdoor space. As well as adding privacy and helping to block out some noise, bamboo panels around your fencing can create a stunning poolside resort style look. Depending on the direction of the sun, bamboo panels can also add to the shade in your yard. Pair these with plenty of lush plants and comfortable recliners for an oh-so-relaxing effect.
Pools and patios can be enjoyed at any hour as long as your lighting suffices. Add some decorative flair to your outdoor area for a warm glow or blazing brilliance. If subtlety is your style, scatter some fairy lights for a whimsical look. For something more practical, use rope lights to guide the way through a veil of darkness.
If you are installing a bali hut, african hut, umbrella or thatch structure, adding roped lights, fairy lights or other lighting underneath your shady canopy will create a stunning and dramatic illumination. Whether you prefer paper lanterns to tiki torches hardly matters. Let your lighting usher you into an evening of summer splendour.
9. Invest in Reclining, Embrace Slow Flow
When it comes to summer, there's no need to rush. Take this concept to the next level by going all-in on lounging. If you don't already have pool furniture, now's the time to take action. Invest in some sun loungers to while away the hours in style. Don't forget casual conversations and delicious cocktails among friends!
Day beds, resort-style pool loungers, hammocks, swinging chairs, pod chairs and big comfortable outdoor couches are all excellent options. It's all about comfort and relaxation. Invest in your indulgence and your space will instantly become a resort right at home.
For relaxed dining under your Bali hut or Gazebo, add a large coffee table and an outdoor lounge setting, or if you have the space, a dining table and chairs with a hanging pod chair off to the side.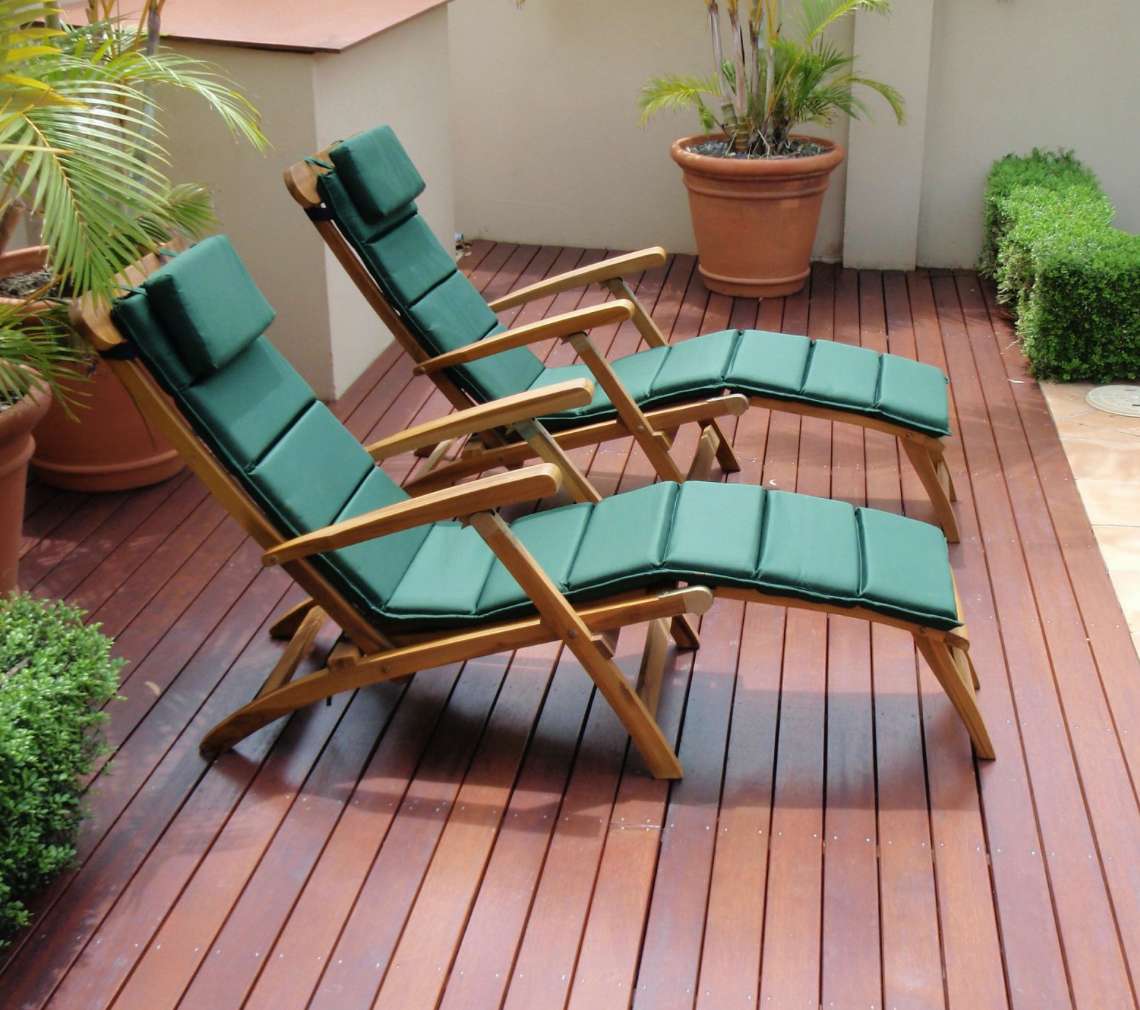 When it comes to the tropics, bright colours and big expressions are always welcome. If you'd like your outdoor relaxation space to take on a vibrant pop of tropical colour, play up patterns by choosing bold prints, large shapes and fruity hues. Add some throw pillows to your outdoor space or a fabulously floral tablecloth to your picnic table. Summer is the time to live loud, so let your décor follow suit.
There's something about the tropics that makes funky fashionable. If you're on the fence about an unusual piece of furniture, it's time to embrace your inner creative. Think of hanging seating, papasan chairs or woven rattan. Try adding a single eclectic piece to your collection or combining a few fantastic pieces. Nothing's off the table when it comes to funky finds.
Warm weather goes hand in hand with tile and decorative ceramics. Between terracotta roof tiles or earthenware pottery, the material is perfect for summer spaces. Consider tasteful tile floors for easy cleaning and an attractive aesthetic. For the adventurous among you, line your pool interior with stunning tile designs. The beauty of this material is its visual versatility.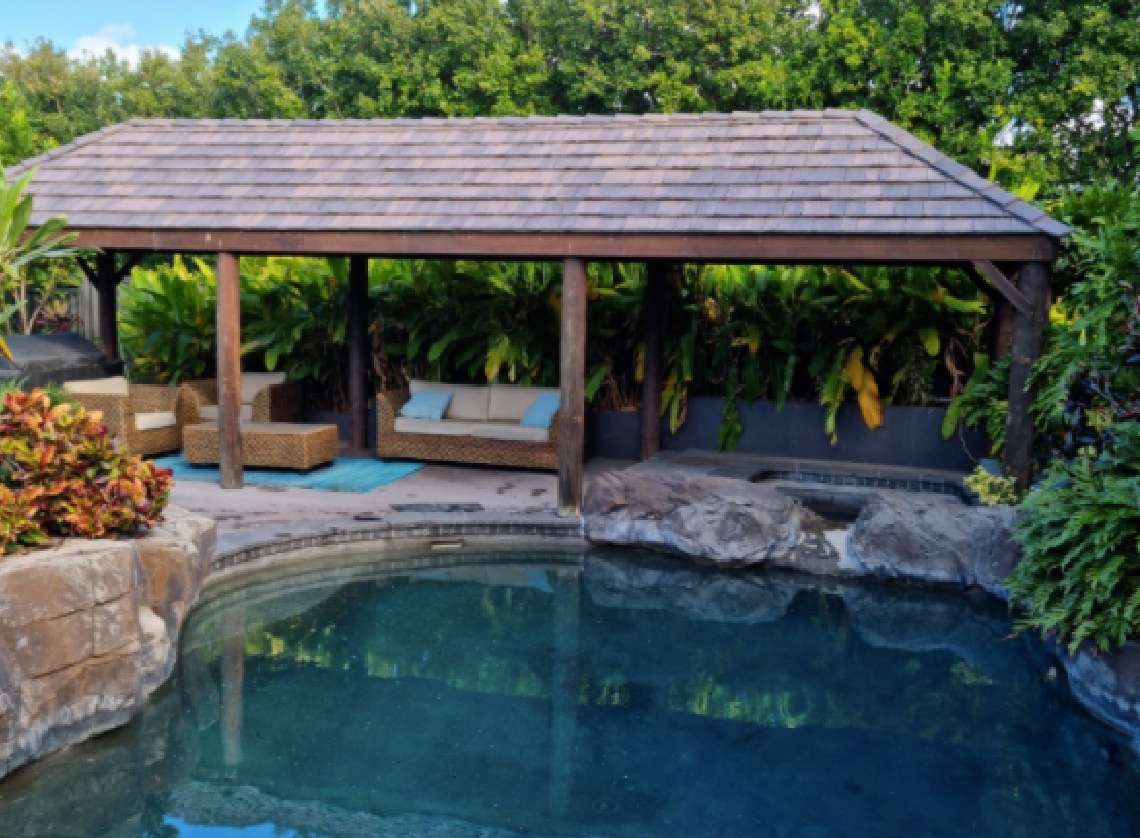 Summer wouldn't be complete without a dip in the pool or a trip to the beach. If you're like most pet owners, your dog loves a good swim as much as you do. Instead of driving across town and washing out beach water, why not keep things easy breezy in your own backyard? Pet pools are relatively small, require little cleaning and are easy to store for a real win-win.
14. Consider a Beach Theme
Tropical islands are known for their beaches, so why not add some coastal tones to your home? Between materials like weathered wood or a black sand centrepiece, let calming colours and natural hues lead the way. Use seaside motifs like starfish or coral reefs as thoughtful accent pieces or display your own collection of beach treasures.
While a fire may be the furthest thing from your mind, it does have its advantages. Australian summer heat is the stuff of legend, though nighttime temps are much milder. For starters, gathering around a fire pit is a cosy group activity perfect for casual bonding. Besides, roasting marshmallows isn't limited to camping, so enjoy limitless access to fireside treats.
When it comes to summer entertaining with a tropical or resort-style flair, the sky is the limit. Living in your own personal paradise is mainly a matter of taste. Whether you have stylish round umbrellas, thatched roofing, bali huts, african huts, or shingle roofing structures, a tropical oasis is easily within reach.
For inspiration and photos, check out our photo gallery of resort-style shade structures, umbrellas and thatched roofing. For help with the best thatched roofing, shade structure, bali hut, african hut, shingle roofing or outdoor umbrella option for your own home retreat, the team here at Island Thatch would be more than happy to assist. We offer the best prices, best quality, and best service, guaranteed. And of course, be sure to let us know how you got on with your backyard transformation, and how you enjoy your new summer sanctuary!